Only for one!
Personal mandala
90 min, max. 1 person, 32€
Term is up to you
We meet in Centru Mandala, Opletalova 6, Brno
Přihlašte se jako náhradník do kurzu Personal mandala
Sign up for the course today Personal mandala
Dáme vám vědět o novém termínu kurzu Personal mandala
Kupte dárkový poukaz pro kurz Personal mandala ještě dnes!
Dárkový poukaz Vám zašleme e-mailem po zaplacení kurzovného. Do zprávy pro příjemce platby uveďte své jméno.
Žádost o vystavení poukazu můžete také zaslat e-mailem Zuzaně Řezáčové Lukáškové (info@centrum-mandala.cz). V emailu uveďte kurz o který máte zájem, jméno obdarovaného a kontakt na Vás. Vyplněním formuláře souhlasíte s Obchodními podmínkami a s ochranou osobních údajů.
Kapacita kurzů je omezena, kupte poukaz raději již dnes!
Napište si o termín na program Personal mandala
What do you get?
You will enjoy a nice relaxing time
Mandala stencil for drawing beautiful mandalas is included
We will create your own mandala
The course is for...
everybody who would like to create an original mandala template
people interested in mandalas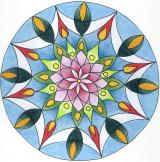 I will help you with your own mandala even if you believe you are not able to draw. Your mandala (may be the first) will gradually appear on paper during one and half hours. You will have done it! You will take away a mandala drawn on your own, a plastic mandala stencil and better mood from our session - I can guarantee it.
If you like we can create a special purpose mandala, e.g. a love mandala, a mandala for good health or a mandala for self-confidence.
We will definitely have a playful time, with a lot of fun, relax a little and discover a new potential inside your mind.
You need this program and your own mandala if you...
feel tired
don´t sleep well
like mandala but don´t know how to create it
need to get rid of some bad habits
Generally speaking, mandala is a relaxation tool and you can use it to solve your personal or health problems. Come and learn how to improve your live with mandala.
Even though you can buy a ready-made mandala, your own mandala will be more personal and helpful.
Term is up to you
We meet in Centru Mandala, Opletalova 6, Brno
Similar and related courses
Your guide will be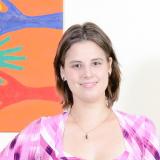 Zuzana Řezáčová Lukášková
I am an arttherapist working with mandalas and MARI card test.
Contact:
777 957 793
mandaly@centrum.cz