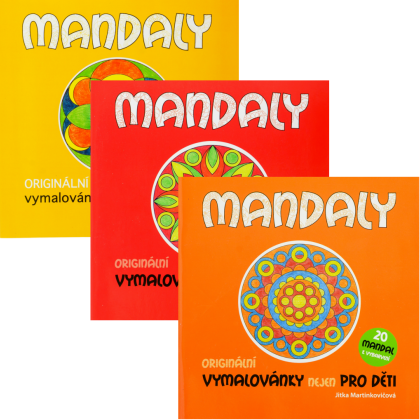 Childern love mandalas! So we offer mandalas for children by Mrs. Martinkovičová. Each notebook includes 20 patterns in A5 format.
Children mandala colouring workbook (not only for children) helps to develop creativity. Each notebook contains twenty mandala colouring templates - you can choose from five versions or have 100 new mandala templates which are not to be found anywhere else! Because of good quality of paper you can also use pastels or water paints.
All mandala templates are designed to help children develop creativity, fine motor skills and hold a pencil. Even adults can use it and profit from it.
Back to the list