Contact us
Where you can find us
We are in Brno - in the city centre on Opletalova street (near the stop Česká). Centrum is in first floor and is open for everybody looking a nice place for himself.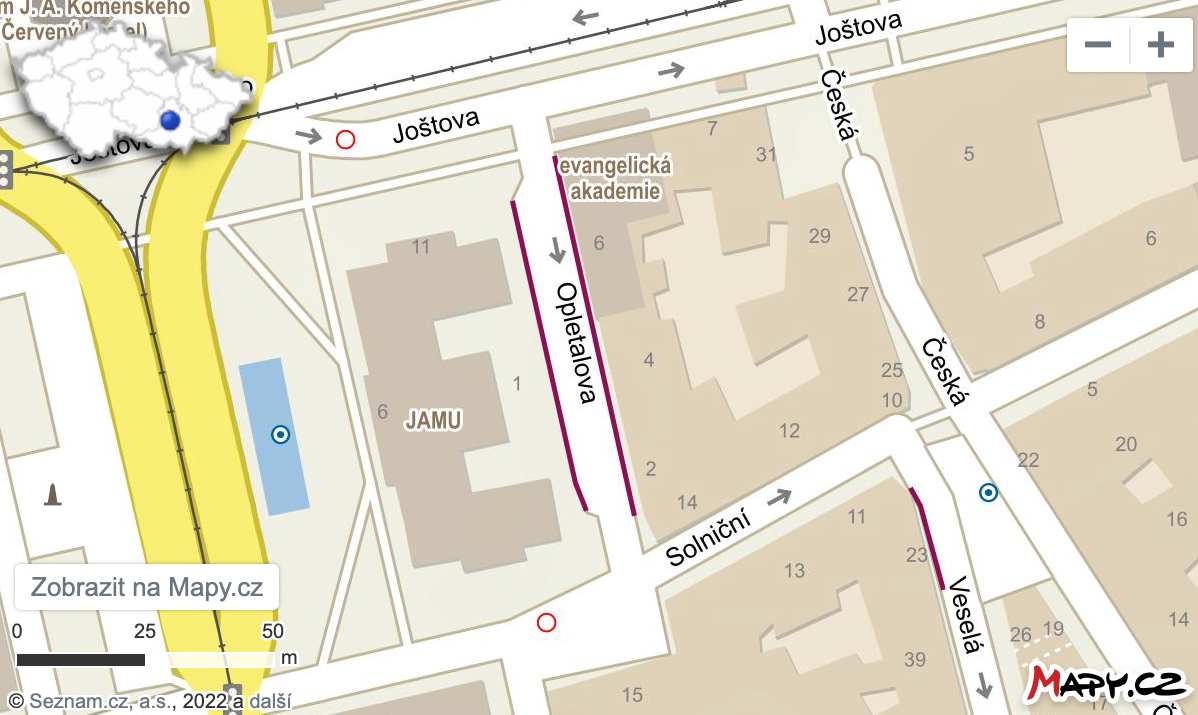 You can use public transport
We are near the tram-stop Česká (tram n. 3, 4, 5, 6, 11, 12) and the trolley-stop (trolley n. 32, 34, 36, 38 a 39).
You can go by car (map)
If you go by car you can park in a neer parkhouse.
Billing Information
Centrum Mandala z.s.
Loosova 356/13
638 00 Brno
IČO: 22768599
Bank information
b. n. 2900194356/2010 (Fio Banka)
IBAN: CZ8120100000002900194356
SWIFT: FIOBCZPPXXX